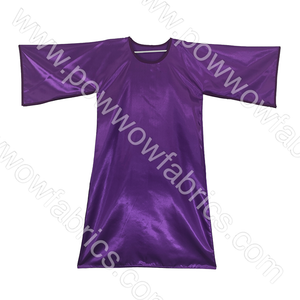 Womens 14-16 Traditional Dress
Measurements
Underarm to Underarm: 46"
Shoulder to Hem: 49-1/2"
Neck to Sleeve Hem: 24"
Waist: 48-1/2"
Hips: 52"
If you have any questions about fit, please call us at (715) 834-0474 and we will be happy to help choose the right size. All sales are final.
Detail

Fabric
Purple satin
Notes
Fits height 5'4" to 5'7"
---
We Also Recommend
---